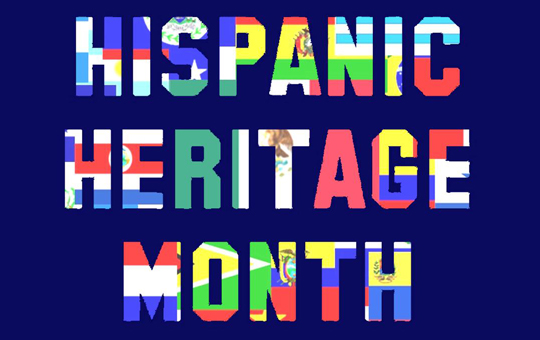 National Hispanic Heritage Month is the period from September 15 to October 15 in the United States, when people recognize the contributions of Hispanic and Latino Americans to the United States and celebrate the group's heritage and culture. Hispanic Heritage Week was approved by president Lyndon Johnson in 1968 and the length of it was expanded by President Ronald Reagan in 1988 to cover a 30-day period (September 15 – October 15). It was enacted into law on August 17, 1988, on the approval of Public Law 100-402.
What is acculturation?
By definition, acculturation is the adoption of the behavior patterns of the surrounding culture. To simplify, acculturation is the time between arrival to a new culture and assimilation into that culture.
What is retro-acculturation?
A term coined refers to the conscious search for ethnic identity or roots, especially by second, third, or fourth-generation Latinos who feel they have lost their cultural identity.
What is neo-acculturation?
Hispanics experiment with some aspects of American culture, trying them on for size, so to speak, but then returning to their roots.
What is Digital Reculturation?
Digital Reculturation is the process of rediscovering one's culture of origin/identification online through digital representations of culture. Digital Reculturation allows for second, third, and fourth generations to connect to their culture of origin in a medium they are comfortable with, social media. As the Hispanic media and marketing economy continues to grow in revenue and influence, being able to track Digital Reculturation will be an important key to connecting with future generations of U.S. Hispanics. Responsible representation of key cultural attributes will be key to being able to connect with the consumers you are looking to sell your products and services to.
References: Carrasco, M. (9/1/2016) Digital Reculturation: Preserving Hispanic Culture In the Digital Age; Hispanic Engagement (9/16/2016). MediaPost; http://downtownpasco.com/celebrate-hispanic-heritage-month/